From being a data scientist during the day to teaching and enjoying wine at night, Gianmarco combines his two passions both within as well as outside of Xomnia.
Gianmarco started out at Xomnia as a data scientist in the Junior Development Program back in August of 2018, but his passion for data science and wine started way before that. Funnily enough, both of his passions started within 6 months of each other.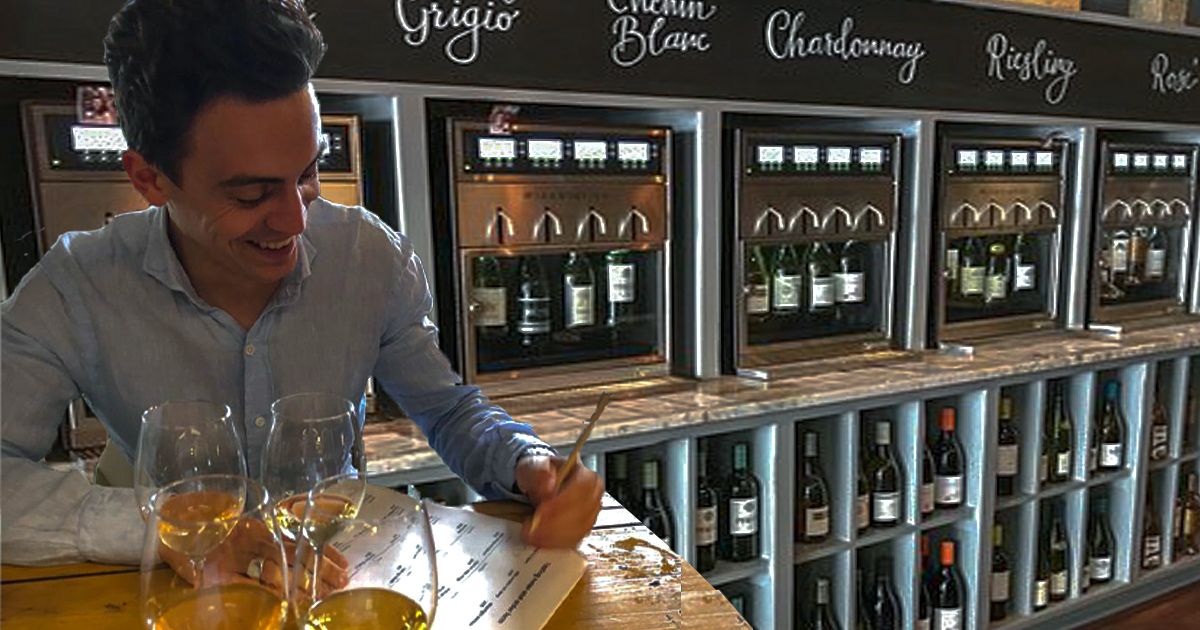 Back in 2015 he spent a semester abroad in Bologna, Italy to work on his Italian language skills. There he got a first taste in fine wine through a wine course. As soon as he came back to the Netherlands he started his masters in Systems and Control engineering at the TU Delft. During that time he developed a passion for data science when seeing the application of advanced linear algebra, partial differential equations and probability theory in making wind turbines more efficient.
"What sparked my interest in data science was to see that it's a unique field in which advanced mathematical concepts can provide business value beyond only the classical R&D departments of organisations."
The Junior Development Program was especially interesting to him because he wanted to develop more than only data science skills; there was a desire to develop his business skills as well as get a good understanding of the foundational data engineering concepts. These could be directly applied at the ANWB on a project where together with an international team of data scientists he set up a model to predict if a car was going to breakdown and if so, what component would be the root cause.
"Besides the focus on developing technical skills, the Junior Development Program also emphasises on developing the skills needed for unlocking business value through uncovering the real data science needs within the organisation."
During the traineeship it became apparent to Gianmarco that quite a few Xomnians enjoyed a wine or two, but didn't exactly know why they enjoyed certain wines. This was the reason he organised the first Xomnia wine tasting in the beginning of 2019.
"It's a great feeling that Xomnia enables you to develop and share the passions that you have. For me it ranges from organising a technical data science deep dive (or Xpert Session) to organising wine tastings both for Xomnians as well as for clients!"
After finishing the Junior Development Program he wasn't done with learning and developing himself within Xomnia and joined the core team. Now, a year and 3 wine tastings later, he is working on a comprehensive price elasticity project for Adidas. The goal of the project is to forecast optimal discounts on a product level for Adidas.com during these uncertain times based on historical transactional data. In this project he is working on two of his favourite disciplines in data science; time series forecasting and deep learning.
"At Xomnia they listen to your needs and desires. I wanted to develop and specialise more in a niche field in data science. As soon as an opportunity arose, I was involved and a natural fit was found for both me and the client."
Next to his work as a data scientist he has other responsibilities at Xomnia: He is a trainer in the Junior Development Program, is responsible for organising social events as CFO (Chief Fun Officer), and assists the marketing team. But it's hard for him to sit still, and like many Xomnians, he has an entrepreneurial spirit. He has started a small wine business on the side. So if you're looking to organise a wine tasting or just a wine to make the last hours of a day working from home a bit easier? Check out gianmarcodisario.com!
"Like in models for data science, that one perfect bottle of wine for all occasions doesn't exist. It is all dependent on the circumstances and environment that you find yourself in!"