Today Persgroep published the first results of their research 'Het grote Buurtonderzoek'.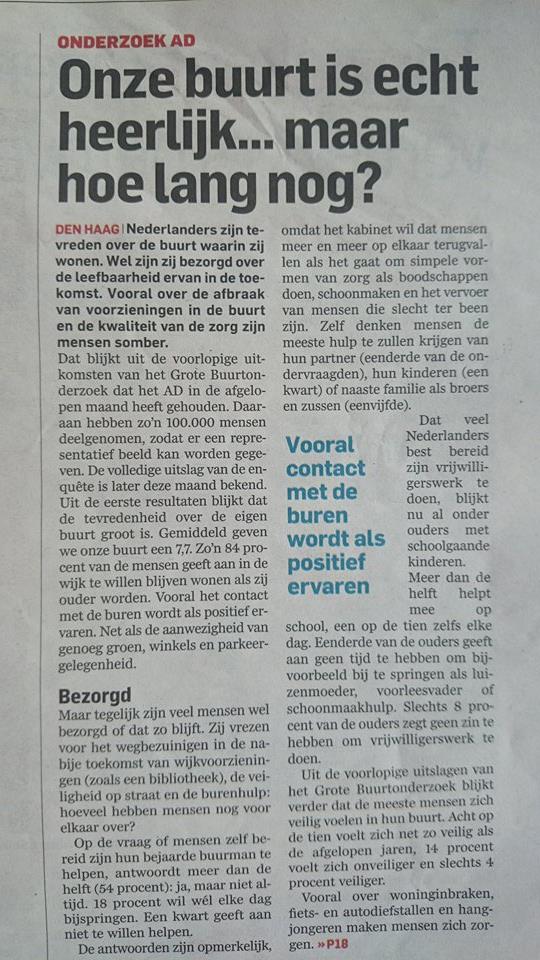 The goal of 'Het grote Buurtonderzoek' is to gain understanding on how people in the Netherlands think about certain topics on a local level .
In this research Xomnia was responsible for the data processing, text and sentiment analysis and dashboarding. The deliverable - a QlikView demo - enabled the journalists with limited technical knowledge to do their own research on the whole  data spectrum with one easy to use tool.
With over a 100.000 respondents on the survey, there was a extensive dataset to work with. Xomnia enriched the results with publicly available demographical data to understand the context/the impact of demographical characteristics on people's opinion regarding important social themes.
The 18th of October, Het Algemeen Dagblad will publish the final results, and we are looking forward to that!