Text Mining, a RapidMiner Advanced program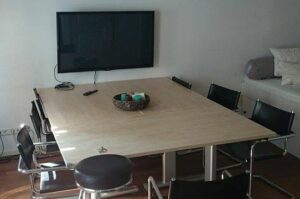 After several successful RapidMiner Bootcamps, we feel it is time to start our RapidMiner Advanced training program for the ones who would like to take their RapidMiner knowledge to the next level.
We will start with a Text Mining training program. In addition to this training, we will set up three other RapidMiner Advanced tracks: Time Series Analysis, Radoop and Process Mining. More information will follow soon.
What is the Text Mining training about?
Textual data is becoming more and more prevalent in today's society. In this Text Mining training, we will explain how to process and analyze this unstructured data using RapidMiner. Topics include:
converting unstructured text data to a structured format
annotating text with metadata
topic classification and clustering
sentiment analysis
After this RapidMiner – Text Mining training, participants will have the practical skills to start working with text data in their own company.
When will the training take place?
The next Text Mining training will take place the 24th of February in Amsterdam.
Price: €485,- excl. VAT
Duration:  1-day track
Max. 6 participants
Basic knowledge of RapidMiner Studio is mandatory. This knowledge can be gained by following our RapidMiner Bootcamp track. You can apply for these training programs by sending an e-mail with a short motivation to training@xomnia.com.