Big Data Fundamentals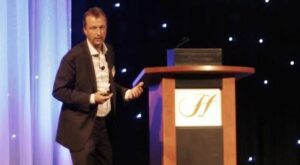 It's about time to find out what value Big Data can bring to your organisation! That's exactly what Xomnia's training "Big Data Fundamentals" is all about. A five day program, to really comprehend the infrastructural, analytical and business fundamentals of Big Data!
No wonder that Xomnia is fully booked this summer with profit and non-profit organisations learning to reap the benefits of Big Data. Today the program is being launched in a renewed format at the Dutch Ministry of Defense under supervision of Xomnia's Associate Partner Martijn Imrich .
Interested in setting up your own program? Please contact us via info@xomnia.com