Today we are effectuating our partnership with RapidMiner with a one-day RapidMiner Bootcamp.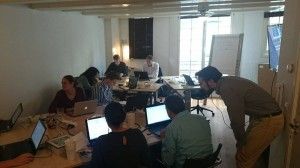 Our own Data Scientists are being trained for the RapidMiner suite together with delegates from DHL, Persgroep, TUI and Randstad. Are you, just like these delegates, interested in what RapidMiner has to offer, let us know! You can then join our next introduction course (at a friendly rate).
We would like to thank Marius for coming over all the way from RapidMiner HQ. Our own Data Scientists will continue training with him by delving deep into the RapidMiner platform for the rest of this week.