Xomnia's collaboration with IIR will continue with a training that starts tomorrow. In this 4-day training program 'Data Analysis' Xomnia will explain how to derive valuable, actionable insights from accumulated data.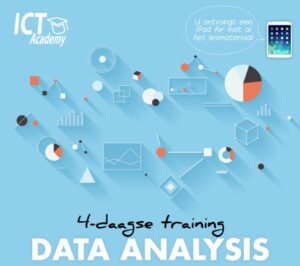 This will be done from a very practical point of view. Real cases will form the storyline with all the challenges, limitations and questions - like the ones mentioned below - which are related to these inspirational projects. All this will be covered in full transparency.
How to define a proper business case?
What kind of data is available out there?
Should we use all available data?
How can we transform raw data into useful information?
Is Business Intelligence still of value in a project like this?
By opening up our own experience to you we will contribute to your knowledge of this domain. It will help you to gain an overview of what is possible in today's era of Data Analysis. With this workshop we will support you in the process of defining your own business case.