An important part of Xomnia's work is the integration of project solutions into the client's architecture. This means that our job goes beyond just advanced analytics: in realizing a project, data infrastructure plays an integral part, and that is why we have been actively expanding our expertise and possibilities in this area.
Right now, we can confidently say that Xomnia has the right people to realize data infrastructure solutions for our clients in a mature way. Earlier this week, our Associate Partner Martijn Imrich published an article about our company's vision in this area, and therewith launching Xomnia's Big Data reference architecture. We wouldn't want you to miss it, so read it here!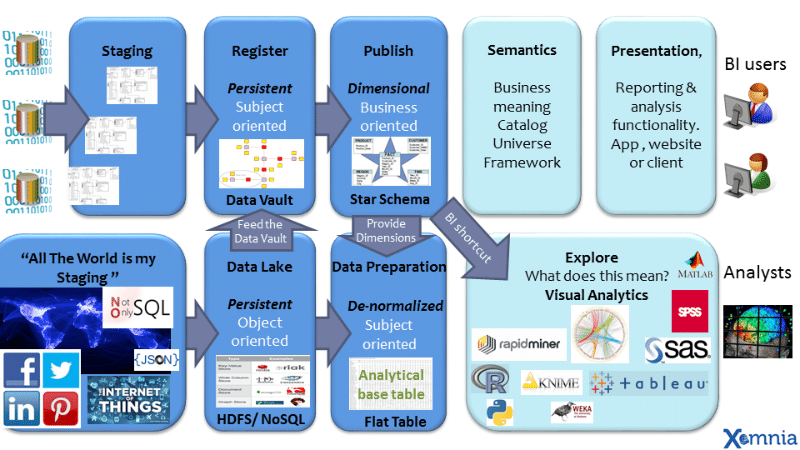 A visual representation of Xomnia's Big Data reference architecture.
Can we help you?
We'd love to share our big data knowledge with you, please get in touch ! Keen on knowing more about us besides big data architecture? Xomnia is an artificial intelligence consultancy company based in Amsterdam, the Netherlands. We are experts in data science and data engineering. Our services include, data & artificial intelligence consultancy & project, training through our academy, and junior development program.