2023
Our anniversary year (or better put, a year full of celebrations!). On Valentine's day, Xomnia celebrates its 10th birthday!
We expect, and are well positioned for an interesting and exciting year of solid growth, and cool meaningful projects in a turbulent market. At the start of the year, we counted about 70 passionate colleagues, representing 13 nationalities, and we are keen on expanding our team to meet the ever growing market demand for our Data & AI services. Are you ready for a new adventure, and do you have what it takes to be part of this journey? Visit our career page and check if your dream opportunity is among them!
2022
2022 begins the same way 2021 ended, with Xomnia thriving in a somewhat overheated market. Given our firm belief that growth should never come at the expense of quality or company culture, the ongoing professionalization of Xomnia to organize all developments smoothly remains an absolute top priority. In light of this, 2022 is also the year in which the Management Team, supported by the rest of the Xomnians, has taken over all operational and the final responsibilities from the founders. The founders remain involved at the Xomnia Group level, focusing on venture building activities and the strategic direction to be taken in a consolidating and capital-intensive market.
Meanwhile, our venture Shipping Technology (est. 2018), is making great strides to help the inland shipping industry move forward, making it more efficient, cleaner and safer. More than 100 ships are now connected to its core product, the Brain Box (formerly known as Black Box Pro). This server, which is installed on board of ships, creates a real time digital twin in the cloud for inland vessels. This platform enables the development of more advanced solutions - e.g. collision detections systems - and thus provides an essential basis for Shipping Technology's end goal: delivering robust autonomous technology.
Soon Shipping Technology will launch a solution called autonomous lane assist (ALA), a first stepping stone in that journey. Exciting stuff ahead!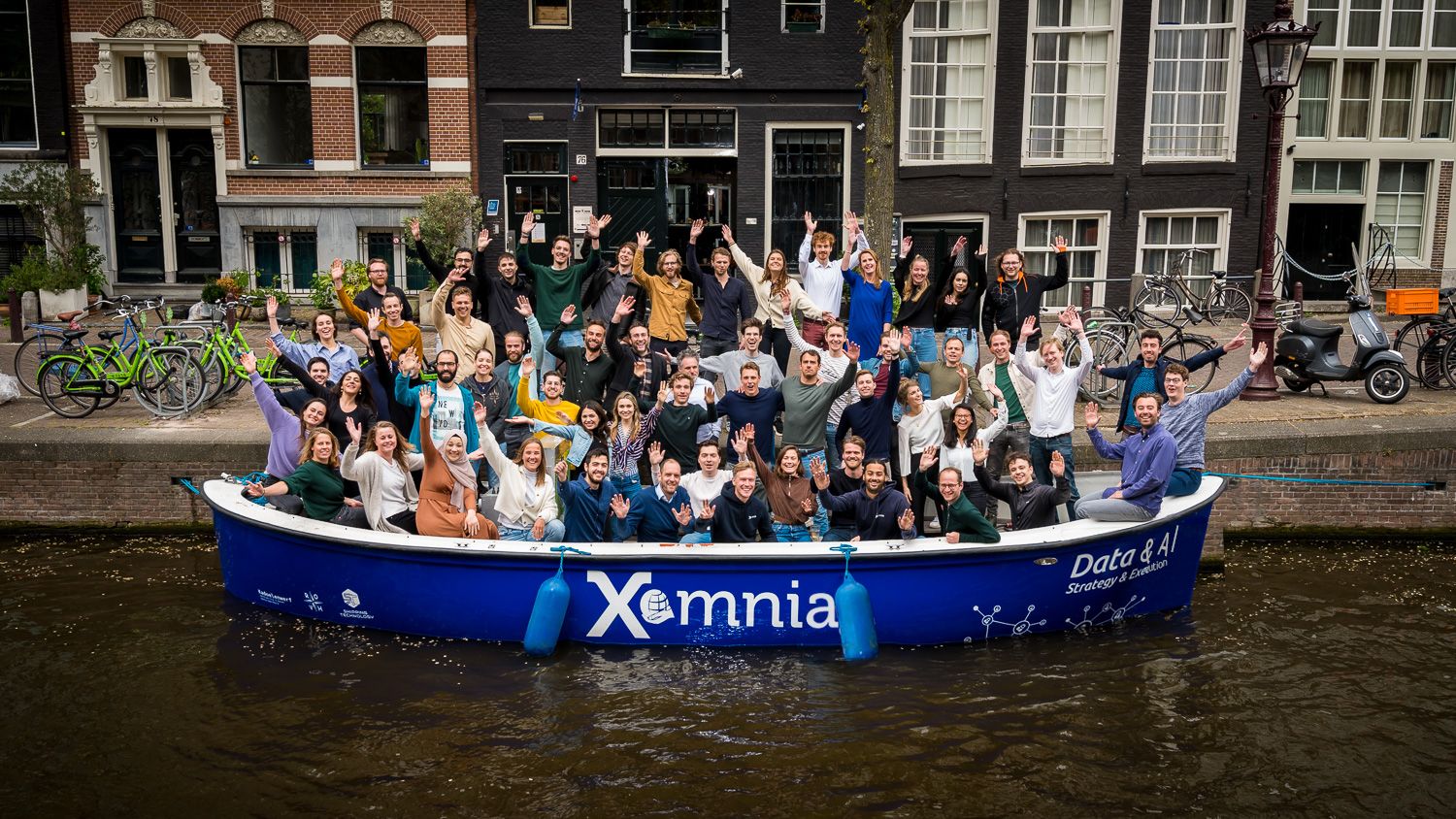 2021
After a challenging year, Xomnia welcomed 2021 for the first time with a team smaller than that of the previous year - but in good spirits, and from a strong base. As one of the few companies in the market that is independent of investors, venture capital, or ties to a larger firm, Xomnia remains primarily driven by its core values, and the desire to help our customers create impact with AI without pressure from third parties.
To ensure that we remain at the forefront of data & AI consultancy, we started the year by reinforcing our management team with a new Chief of Technology and Xomnia's first Chief of Operations. In addition, we strengthened our A-Team with an experienced digital strategy manager to take our strategy and project propositions to the next level. As the economy returned to full throttle in our field, Xomnia soon resumed its pattern of solid growth as the year went by.
In the same spirit of taking things to the next level, we welcomed Machine Learning Engineers to our new traineeship setup, designed for professionals with hands-on experience in data science and data engineering. With around 20 new colleagues joining us directly in the first year, there proved to be a lot of interest in this program.
Our goal of creating a positive impact with AI remains central to what we do. To raise awareness about this topic, we launched the Responsible AI series, a webinar series where we invite guests to discuss the responsible use and applications of AI. In light of working on socially responsible projects, we intensified our collaboration with The Ocean Cleanup, and continued our support for the MODIR project. We have also begun empowering Polars, a groundbreaking project initiated by one of our colleagues. Through our contribution to Polars, we aim to give something back to the open source community and support the passion of one of our colleagues, something that we value at Xomnia.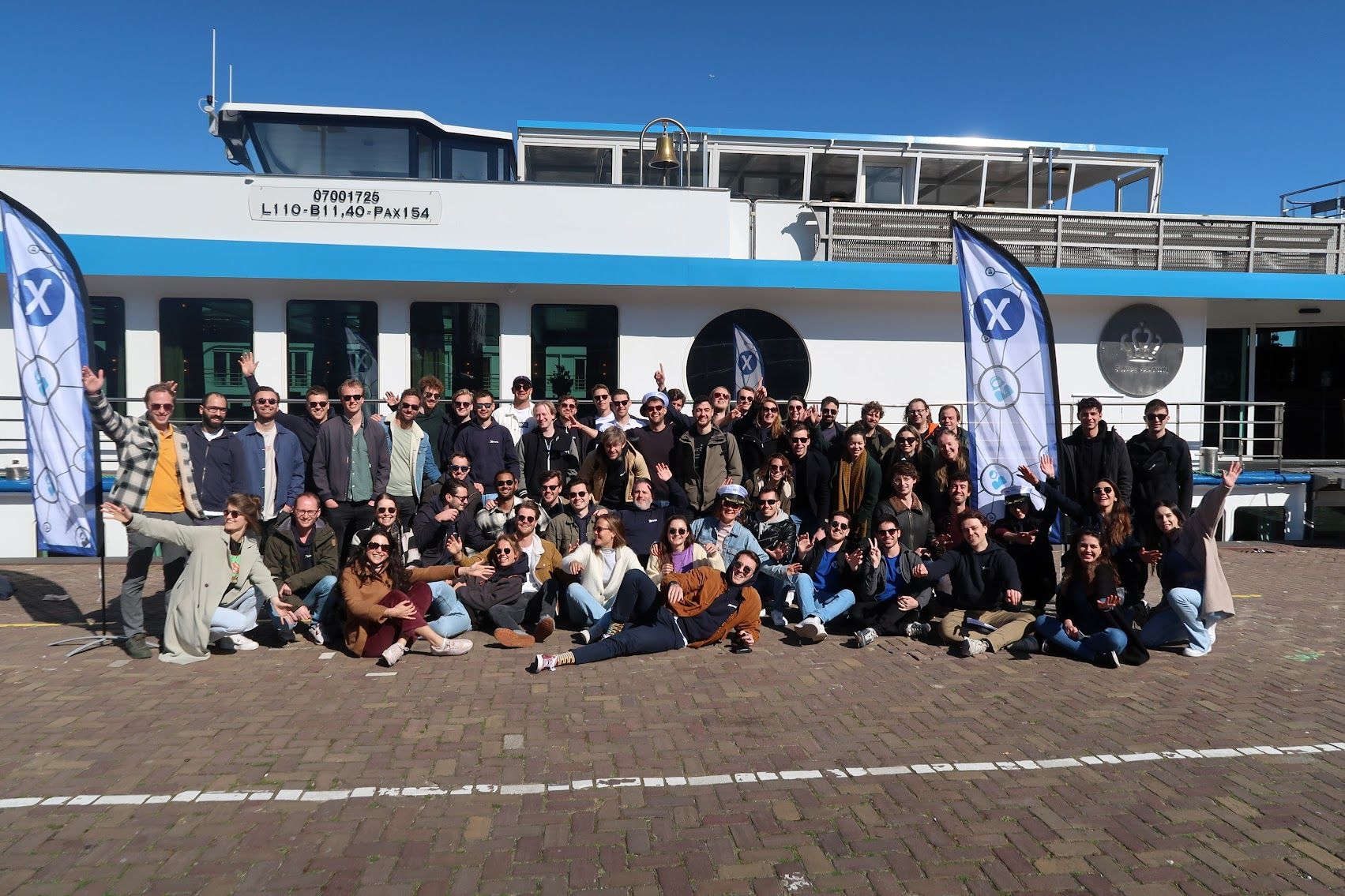 2020
AKA the year of COVID-19...  Just like the rest of the world, Xomnia was forced to adapt to the new reality. This resulted in a reset of our traineeship activities, a leaner team, and the launch of our Machine Learning Engineering Program.
At the other end of the spectrum, Xomnia's core team continues to grow solidly with medior and senior consultants, to meet the continuously increasing demand for our consulting and training activities.
One of this year's highlights is partnering with The Ocean Cleanup to make their data ingestion infrastructure future-proof by building a scalable data streaming platform.
On the venture side, we are happy to see Shipping Technology taking off! We connected over 50 ships to its technology, built its own team, brought in investors and made the company more standalone. Part of that was Shipping Technology leaving the Xomnia office. It is difficult to let your baby go, but Rotterdam, the maritime center of the world, is the best place for her to grow up...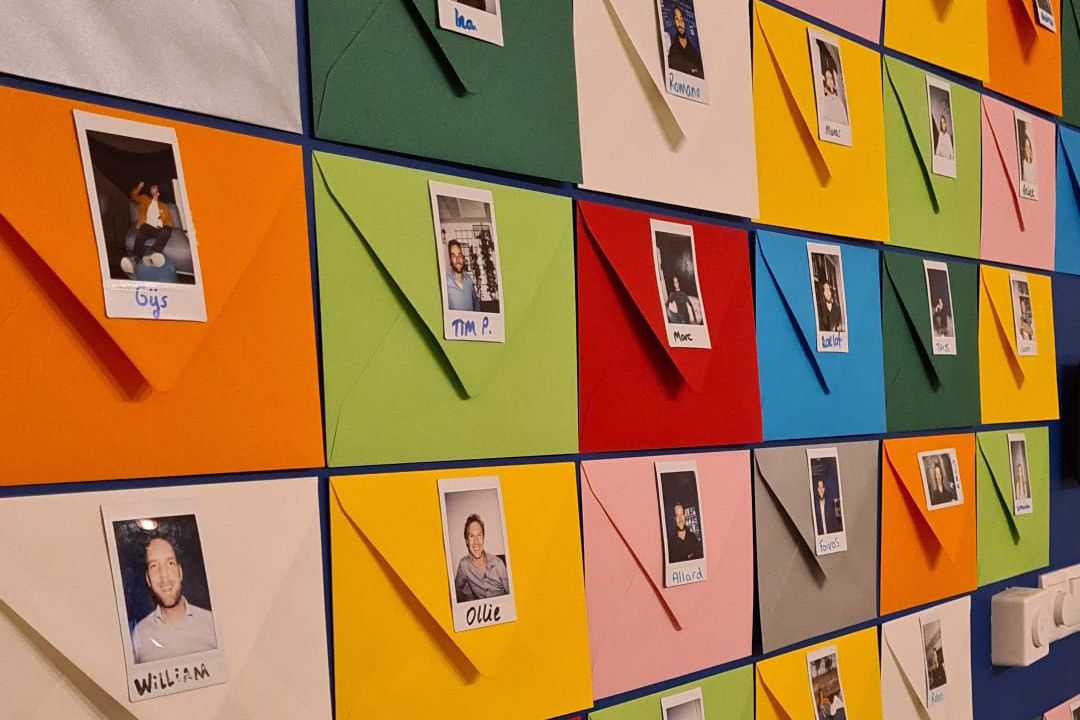 2019
Xomnia Talents' traineeship formula has become the Junior Development Program. We have taken onboard our 100th junior, Maarten! Fun fact: He worked at Adidas during the program, later joining them on a full time basis, and 3 years later returned to Xomnia as a medior Machine Learning Engineer :)
We have also brought our project activities to the next level, by launching them in an X-Force project setup: A multidisciplinary A-Team that brings together business consultancy, data engineering and data science skills to help the market overcome AI development challenges. If you have a problem, if no one else can help, and if you can find them....maybe you can hire.
For the third consecutive year, we made it to FD Gazellen Awards' list of the top 100 players. We are still one of the fastest growing companies in the Netherlands, growing at double digits rate whilst maintaining healthy margins, independence, and the original Xomnia culture - with an HQ on the canals that is full of exceptionally talented colleagues and many great moments. Meanwhile Shipping Technology is taking off at a solid pace with its groundbreaking technology.
Highlight of this year without a doubt is B.A. Baraccus joining us with his "A-Team" van to promote our X-Force project proposition! (Or maybe the highlight was our Xomnia Xmas Party ;))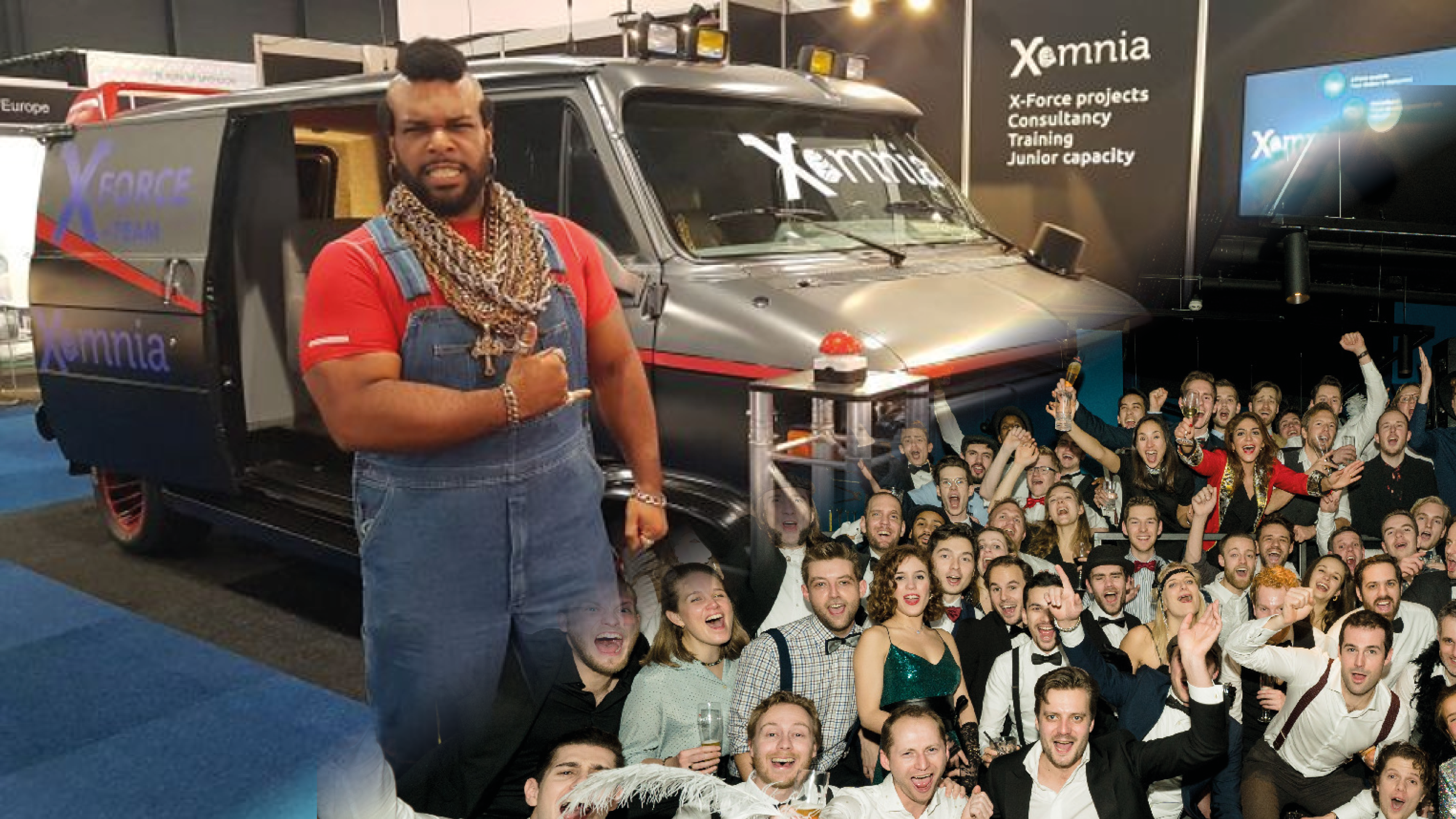 2018
The year of our fifth anniversary was quite a year!! We celebrated this milestone with Xomnia Fest, our first very own mini-festival, and a trip to Disneyland. How's that for a first fest!
Business competition is starting to increase. We decided to leverage our experience, and focus on executing our clients' data-driven strategy all the way to production, in order to drive the impact our clients are looking for. To boost this focus on actual impact and value creation, we're introducing a new blood type into our core team: Analytics translators.
In summer, we launched Shipping Technology, the first (semi-)autonomous shipping technology company. It originated from our self driving boat project, and was launched as a joint venture with an innovative inland shipping expert "Shipping Factory". An exciting new start-up, and Xomnia's first product venture!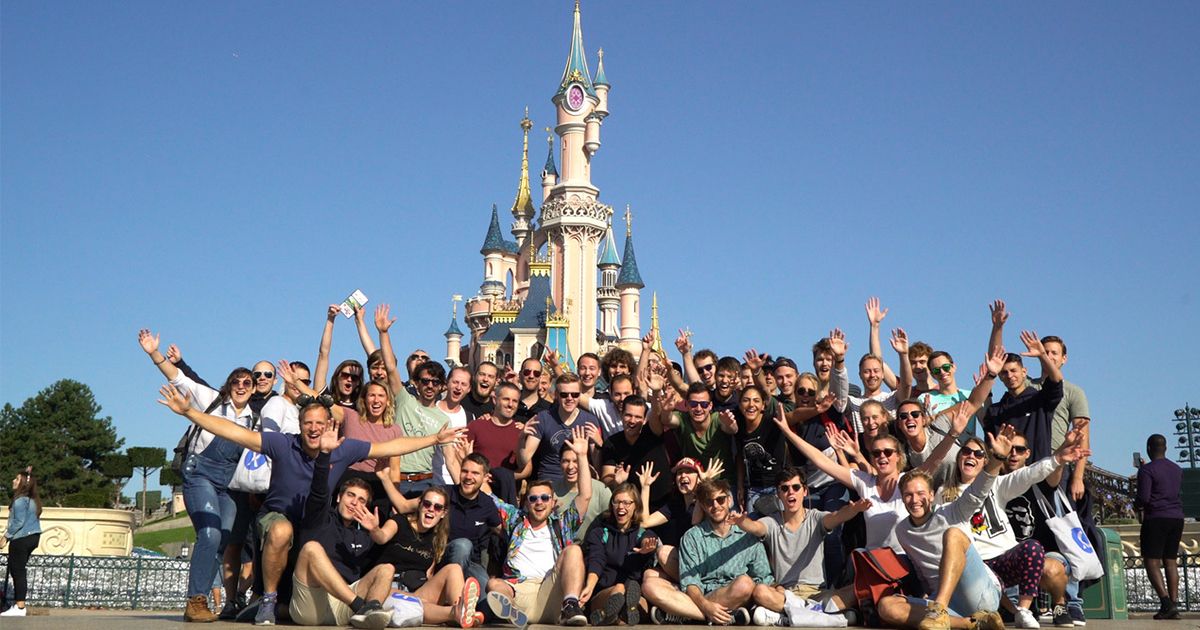 2017
Growth comes with organizational challenges, and things no longer work the way they used to before. We opened up two extra floors at our HQ and turned more focus to our internal organization.
We optimized our processes and defined our longer term strategy, putting systems in place to track business development, market exposure, team performance, and much more. Despite our growth pains, we hit a major milestone: Xomnia was awarded for being one of the 10 fastest growing companies in the Netherlands.
Sailing the canals with our 'life boat' proved to be challenging. We started a project to make it self-driving. In December 2017, we made national news with a working demo of this new technology, which was named by some media as the 'Tesla of the waterway'.
We celebrated 2017 as the year of Xomnia's breakthrough, and can't wait to continue this exciting rollercoaster that Xomnia has become.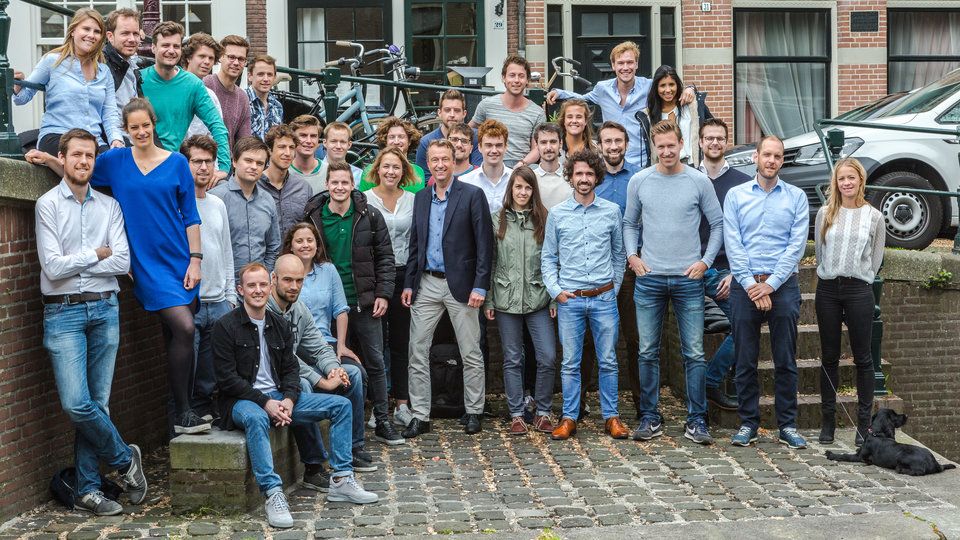 2016
Our decision to focus on sharing knowledge in all that we do is starting to pay off. We launched another venture: Xomnia Talents, focused on data science traineeships - something completely new within our industry. It aimed to help our clients build up their own data science teams whilst being backed-up by the knowledge and experience gained by Xomnia in its consultancy, training and project organization. In short, Xomnia Talents became a great differentiator that created an entirely new market within the field of data science.
Moreover, we put a major investment to add new senior data scientists and engineers to our team, thus creating a solid foundation for all the services that we offer. We united all this knowledge under our 'core team'.
We mustn't forget to mention that our old steel boat, which we used to enjoy Friday afternoon beers on the Amsterdam canals, became too small for our growing team. So, we replaced it with an old lifeboat, which we painted in the Xomnia blue color and added our logo on. This old blue lifeboat will soon become one of our trademarks.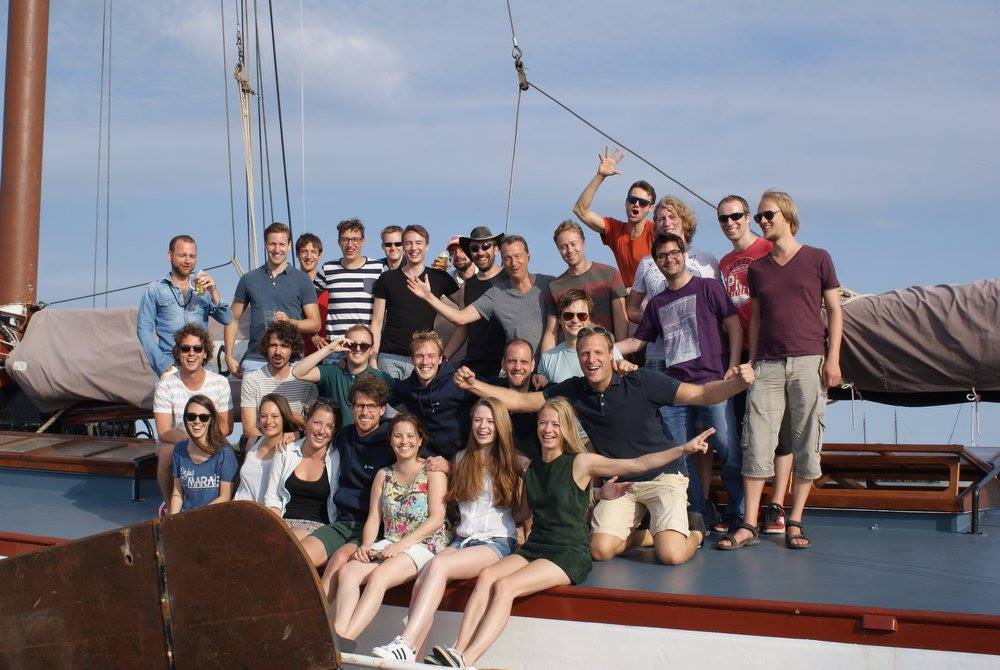 2015
Data & AI capabilities are gradually becoming a strategic asset in organizations. The importance of sharing knowledge is becoming evident, and we decided to make it one of our core values. We started with project handovers, but this was soon followed by offering a new service: Big data training programs.
Our clients asked if they can also assign our people to their own projects, and we decided to partner up and offer them these consultancy services, hence sharing our knowledge, skills and development capabilities. This enabled us to know them better, understand their challenges, and proactively offer data driven solutions. This also fueled us with new market opportunities.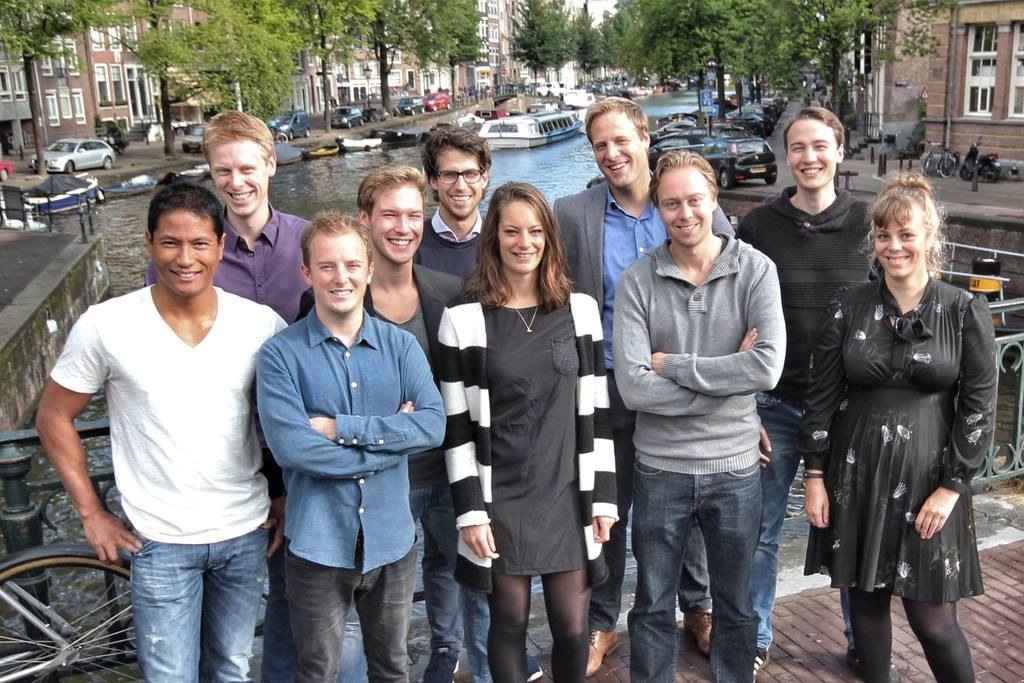 2014
Xomnia is enjoying its cozy office, situated next to Leidseplein and spanning 60m2 in surface area (which would double at the end of that year).
Launching the envisioned product to market in a SaaS setup has proven to be a great challenge. We also encountered the market's need for tailor-made 'big data' solution developments. This lead us to take a difficult decision: Dropping our own product development and focusing on the market demand, big data projects. We have now branded ourselves as Xomnia - Cutting Edge Artificial Intelligence.
Bringing all kinds of data together in order to gain predictive insights became our focus. Xomnia has also scored its first text mining project. We are proud to start working together with giants like TUI and Randstad.
Another milestone that Xomnia celebrated is winning its first prize during a summer evening soccer competition. Not so much related to business, but still a nice milestone! 🙂 Nowadays during summers, a team of Xomnians still takes part in the weekly Footy competitions.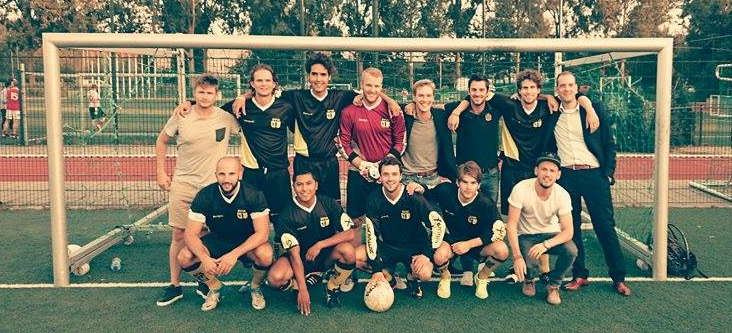 2013
It all started with the vision of developing a one-size- fits-all SaaS product that converts social media data into sales leads and other actionable insights. We took off with a team of 3 founders, of whom William and Ollie are still involved on a strategic level today. We hired our first data scientist and data engineer, Jayke (later nicknamed, Jayke Data Lake), who is also still at Xomnia today!
Without much budget, our strategy was to grow with the product development for our launching customers, Samsung and Cheaptickets.nl. The actionable insight for the latter, which was in the field of product recommendation, would become our first predictive model developed!