The "So What" of AI: Solving AI Business Challenges and The roles of Analytics Translators
Xomnia Connects, our quarterly event series, returns on September as an offline event held at Xomnia's HQ in Amsterdam. Moderated by Xomnia's senior account manager Lars Spaans, the event will focus on the business aspects of developing a data product, and will go over how to define the "so what" of AI, which is an essential step for companies to ensure that their data science & engineering teams have clear business goals, and that business stakeholders understand the possibilities of AI.
Note please: In compliance with the government's instructions, visitors are expected to show their proof of vaccination via the Corona Check app (or a proof of being tested for COVID-19).
Meet the Speakers:
Jasper Küller, Xomnia's Lead Analytics Translator, will kick off the event by explaining the role of analytics translators and how they can be deployed to achieve impact. As an analytics translator, he will share his experience in helping clients interpret their company's challenges and define/develop data science/AI use cases accordingly. This is followed by an overview of common business-related problems encountered in different stages of data product development, alongside potential solutions.
Our second speaker is Mirella Koenjer, the Oncology Care Manager at Dutch hospital group Gelre Ziekenhuizen. She will discuss how insights from data have the potential to help Gelre Ziekenhuizen in overcoming the challenges facing the healthcare sector in the Netherlands today. With the aid of a team of data consultants and analytics translators, Gerle hospitals are seeking to overcome challenges such as the increase in demand for healthcare, the growing number of treatment options, the need to control healthcare costs, the need to adhere to the industry's standards, and the changing role of patients.
About Xomnia Connects
Xomnia Connects is a platform that offers a valuable opportunity for different companies to learn from each other's pains and successes. During this quarterly event series, we bring our clients and professionals from one or more industries together, where we provide a platform for them to share and learn from each other. We do this by presenting an overview of client cases, providing methods (or workshops), and discussing best practices and lessons learned.
About the speakers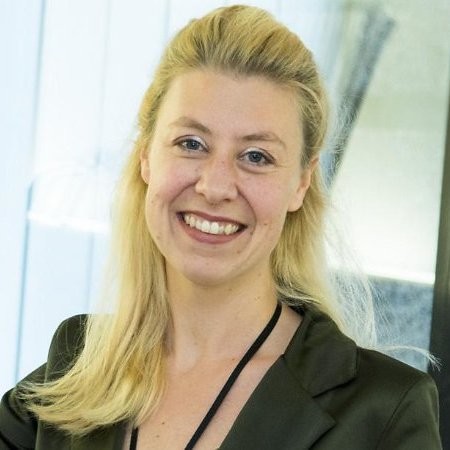 Mariella Koenjer
Oncology Programme Manager
With over 23 years in the medical field, Mariella applies her operational experience to enhance healthcare on a strategic and tactical level. She is the Oncology Programme Manager at the Gerle Hospitals group, where she has previously worked as the head of the intensive case and lung disease departments.