Due to sensitive information, we were unable to record the presentation.
Join us at Xomnia's HQ in the heart of Amsterdam for an afternoon filled with knowledge, networking, and fun in the April edition of Data & Drinks. Our guest speaker is David Woudenberg, Tech Lead at Shipping Technology, a Rotterdam-based company that has developed a platform to collect data from inland vessels, chiefly to train models that can take over nautical tasks from the captain. The data helps ship owners in reconstructing incidents and gives them insight into the operation of their vessel.
Join our offline event on April 14th at 17:00 to participate in the interactive discussion about some of the technical challenges that Shipping Technology company faces, from setting up this platform from scratch to making generic, yet specific enough, data models to accommodate for 'same-same but different' sensors.
About the speakers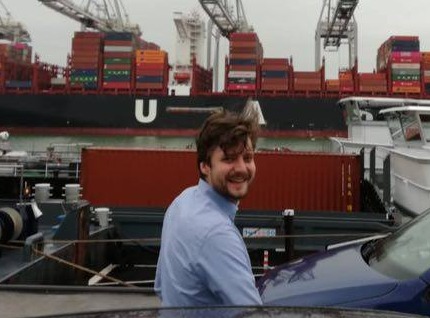 David Woudenberg
Technical Lead
After completing his studies in AI, David joined the Xomnia as a data science trainee, after which he became a full time data scientist in Xomnia's core team. David's main project was a spinoff of a self-driving boat whereby an inland container ship was turned into an autonomous ship. This project turned into Shipping Technology, where David leads the technical team since 2018.