RapidMiner QlikView - two-way integration connector.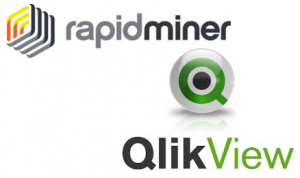 By using both QlikView and RapidMiner in most of our projects, we felt the urge to truly integrate them with each other. We decided to go for it with our skilled team of data scientists and software developers. We succeeded and are excited to share this with QlikView and RapidMiner enthusiasts!
William van Lith (Technical Partner - Xomnia)
Thanks to RapidMiner's connection with Hadoop (via Radoop), it is totally big data proof too!
Benefits
The key benefit to the user is that they are now is able to make selections within QlikView that drive predictive outcomes back into QlikView in a seamless manner. Xomnia has developed a method that by-passes the reload process to load ad-hoc data back into the QlikView data layer upon user selection request.
Two-way integration makes Advanced Analytics possible in QlikView, offering a whole new potential of analysis capabilities.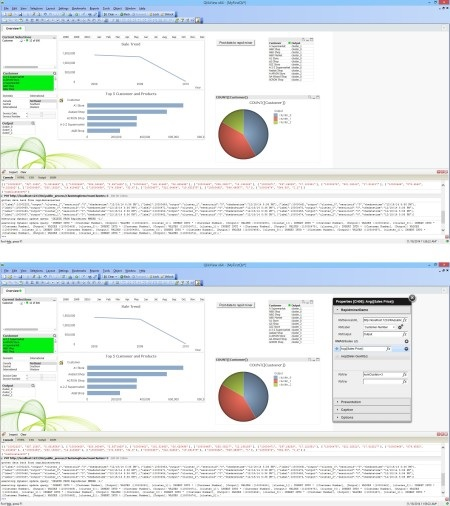 Classification Churn models classify customers based on their risk of leaving, which allows an organisation to effectively prevent churn and mitigate risk of eroding revenues.
Advanced forecasting Planning and controlling supply chains in retail and manufacturing companies, e.g. forecasting product sales or commodity demands in different scenario's.
Clustering Customer segmentation by applying advance cluster analysis tot segment customers into groups according their behaviour and other characteristics.
Outlier detection Outlier detection encompass fraud detection, anti-money laundering and production anomaly detection.
Text Analysis Sentiment analysis and tonality scoring, document classification, document clustering, similarity computation, keyword and topic extraction, document querying methods, and so on.
Relevance
Companies now start to recognise that machine learning is a valuable and attainable technology that could help them gain a significant competitive edge. This solution is relevant for both small businesses as well as large corporates regardless of industry. Xomnia is now implementing this solution in a QlikView prediction application for Gemeente Amsterdam and in a project for Orbis, a Dutch medical and healthcare concern.
More info: webinar
Are you interested in the two-way integration of QlikView and RapidMiner? We are hosting a webinar at the 21st of January from 13:00 till 15:00 (GMT+1) for RapidMiner and QlikView users and implementation partners. You can apply for the webinar by sending an e-mail to training@xomnia.com