Would you like to get started with RapidMiner?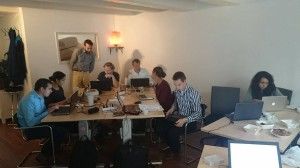 This week we effectuated our partnership with RapidMiner with a 4-day training. We started with a bootcamp together with befriended clients on day one, and finished in depth with only our own team - who have been working with RapidMiner for many years - three days later.
After this hefty but great week, we feel ready to share our RapidMiner expertise. That is why we organize our own introduction course: the 'RapidMiner Bootcamp'. It will take place the 11th of November in Amsterdam.
If you are interested in joining us - just like the already confirmed participants (see table below) - you can apply by sending an e-mail to training@xomnia.com.
Have a good weekend!