ARAG SE the Netherlands, a leader in legal protection, and Xomnia announce a strategic partnership. Xomnia will be the big data partner in all phases of data driven innovation at ARAG Legal Tech Studio.
Data enables us to improve our customer service
Data plays an increasingly important role in the industry and the expectations of consumers are rapidly changing. 'We believe that data, together with new technologies such as Artificial Intelligence and machine learning, enable us to improve our consumer service and introduce new concepts and business models,' says Richard Faas, Director of Innovation & founder of the Legal Tech Studio at ARAG. 'We are delighted with the Xomnia partnership and have a strong believe this will accelerate our possibilities in an age where data becomes more important every day.'
More grip on big data developments
ARAG founded the Legal Tech Studio to get more grip on technological developments such as big data. The studio is located in co-working space B. Amsterdam and offers a secure environment to validate and develop new data-driven concepts and digital business models. Ollie Dapper, founding partner of Xomnia, is excited about the partnership with ARAG. 'We are proud to support such a great company. With our data science, big data engineering knowledge and experience we will help them realizing their data driven ambitions.'
A challenging datathon
As part of the partnership, ARAG and Xomnia will organize a datathon in the second half of 2017. A datathon brings together multiple and diverse teams consisting out of computer engineers, data scientists and business experts to work on a case for 24 hours straight. The purpose is to study and analyze legal data with several well known AI methods like machine learning.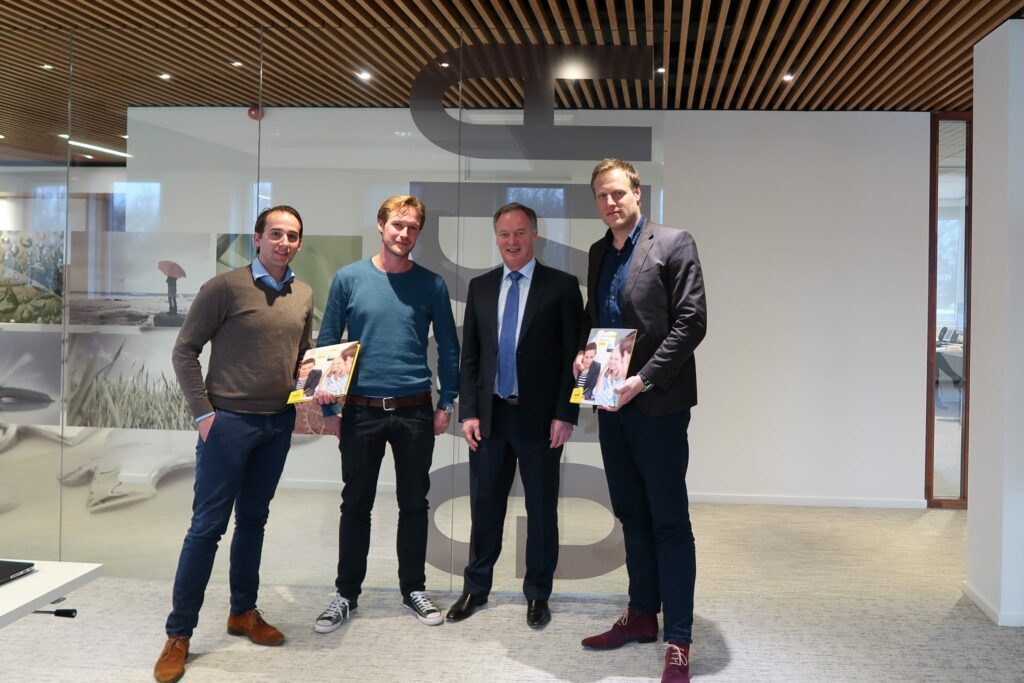 From left to the right: Richard Faas (Director of Innovation at ARAG SE NL), Ollie Dapper (Founding partner at Xomnia), Marc van Erven (CEO ARAG SE NL) and Pieter Boon (partner at Xomnia)
About ARAG
As a leading legal service provider, ARAG wants everyone to have access to justice. This by providing comprehensive and affordable solutions. Insured or not insured. ARAG the Netherlands is part of the ARAG Group, which operates successfully in 18 countries and holds a leading position in many international legal insurance markets.